The absence of alternatives clears the mind marvellously.
Henry Kissinger
The quote from Henry Kissinger sums up the importance of clearing. Mental clarity is important for someone wishing to achieve their dreams or working towards a goal. Without clarity we are unable to focus. Without clarity, the universe or source is unable to bring us our heart's desires. Yes, we need to let go of any attachment to outcomes for how this goal or dream will arrive in our life. At the same time, we need to have a clear purpose and take decisive action to towards these things we aspire to. When we use these 3 clearing methods – Tapping, Uncovering our Beliefs and Nevillizing, we give ourselves an opportunity to zoom in on actions to move us toward our desires.
Deciding what is most important will bring clarity. Is it Health, Wealth, Career, or Relationships? Perhaps it is a Spiritual desire. When we make that decision, we remove alternatives and bring focus to what it is we wish to achieve. If we know it is health, what is about our health that is important. What do we want to get better at? Are we experiencing some sort of disease from which we want to heal? Is our wish to increase our fitness levels? Likewise, if it is wealth, career, relationships, or spirituality what are the questions that life is asking of us now. When we provide answers, we provide clarity. There are some great tools to help us in this clearing process.

Clearing Method 1 – Tapping/EFT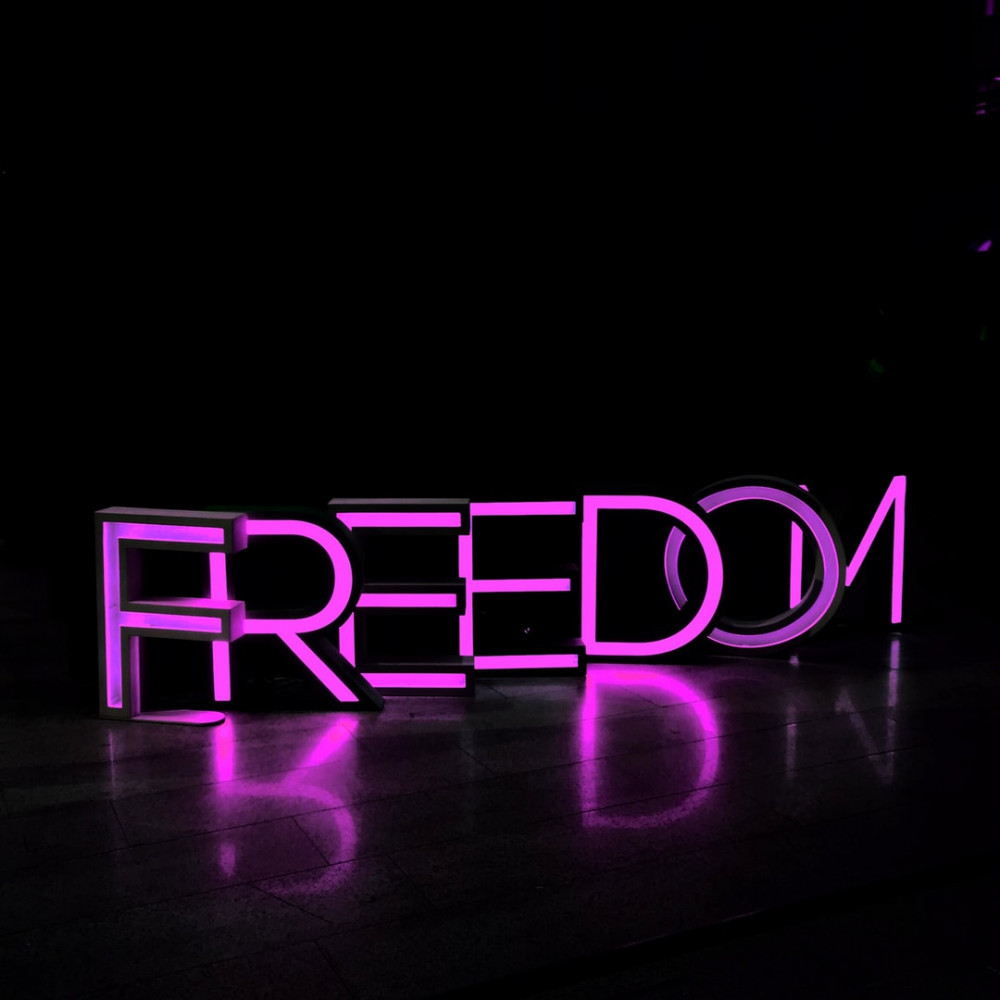 Since the lockdown I have been using Tapping more and more. This has continued after our lockdown in New Zealand finished. During that time I had some mild emotional issues to deal with. I also experienced these physically. I used Tapping to good effect.
I had resisted using Tapping for a long time but it had lately come to the fore of my consciousness as a key clearing tool and I felt I could not ignore it any longer. And I'm glad I persisted with it. It eased some of my symptoms.
Tapping accesses several acupuncture points and by tapping these in a particular sequence we can alleviate the symptoms we're experiencing and with consistent use clear the source of the affliction.
The points used are the karate side of the hand, crown of the head, between the eyebrows, temples, under the eyes, mid-point between nose and mouth, mid-point between mouth and chin, soft part just above the left side of the chest, soft part between thumb and fore finger and back to karate point.
The mantra used is "Even though I'm experiencing (affliction), I completely love accept and forgive myself. This is said three times while tapping each of the points.
Whatever the discomfort you're feeling see if you can give it a number between 1 and 10. After one round of Tapping see if the magnitude of the discomfort has dropped significantly. If there is no appreciable difference continue with the Tapping.
Clearing Method 2 – Nevillizing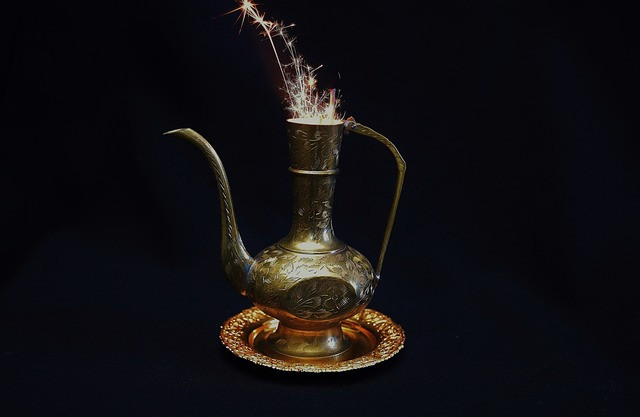 "Assume the feeling of the wish fulfilled".
Neville Goddard
Nevillizing comes from the works of Neville Goddard a 20th century mystic. From his teacher an eccentric Ethiopian rabbi Abdullah he learned the law of consciousness and how to read the Bible from a psychological perspective. On his return to the United States he began lecturing around these concepts.
This is a great way of clearing for us to manifest something important in our lives. As we're focusing on a wish, instead of thinking and visualizing it as an event that is going to happen in the future, we carry our minds forward so that we imagine it as having already become manifest. We assemble our consciousness so that our wish, or desire is not still coming but that it has already arrived, it is already a foregone conclusion.
If we have a wish for our health, for our career, for our finances, for our relationships it would be helpful to have a coach to keep us on track, to keep us accountable, to keep us focused on maintaining this feeling of having our wish fulfilled.
When I look at Nevillizing I deeply understand the reason for every morning writing out my goals. If I can sustain the feeling throughout the day of the assumption of the wish fulfilled, I bring those goals to me in a more timely manner.
Having an accountability partner would help hold the vision as a foregone conclusion. Keeping us clear of thinking that may distract and interfere with the attainment of their goals.
Joe Vitale has a saying, "Feel it real". I understand this as focusing on our vision, experiencing it as both physical and also mental constructs. Not only will it encompass thought, but also how we visualize it, how we hear it, and the tactile and taste experiences that will magnify the process needed for the attainment of this goal and vision. By accessing these senses through visualisation, and feeling it real we are polishing the lamp of our dreams. As we polish we open ourselves to the genie within and become the granter of our own wishes.
Clearing Method 3 – Finding our Beliefs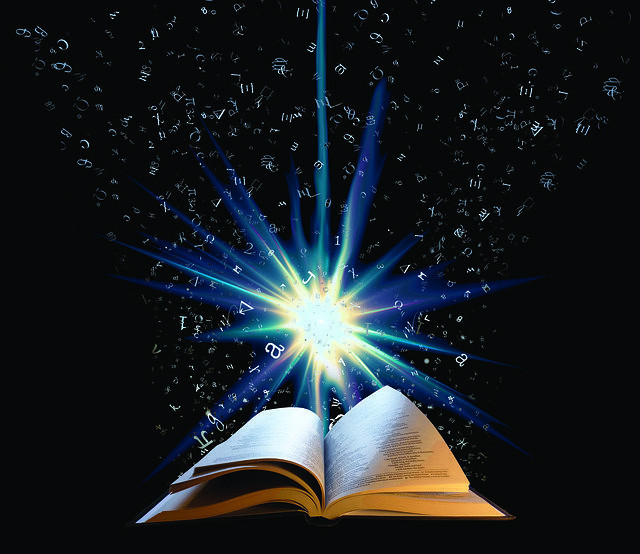 Our subconscious mind is like the mother board for our lives – processing all that needs to happen behind the scenes for us to have it relatively easy. And as life has evolved so beliefs have been added to the soup of our existence. They may have been important at the time but have since begun to limit what it is possible for us to achieve.
Finding our beliefs and clearing them is a liberating experience. Beliefs, especially unconscious ones, can show up in our lives as counter intentions and thwart our best laid plans and our most desired goals. We can be led into situations where self-sabotage comes into play and we cannot believe what we have done – asking ourselves "Why did I ever do that".
Beliefs can also show up as projection – seeing something in another that is a behaviour that we have not yet owned for ourselves. By owning these we can actualise a positive trait.
And as Jung stated, "Everything that irritates us about others can lead us to an understanding of ourselves.
As we understand ourselves and our motivations more, we become clearer by letting go of that which does not serve us.
We examine our broth of beliefs and add heat through focus. Those that are not in service to our highest ideals and values rise to the top as scum collects on the top of soup. We can then skim them off and discard, leaving our broth with a cleaner and clearer flavour.
Beliefs become lenses and filters to our mental processes and perspectives. These then influence the way see our lives.
When we clean our lenses and filters of the dust of limiting beliefs we create a view that is both empowering, and can move us forward.
Les Brown tells a wonderful story (it's probably not totally pc today but speaks to an idea we have about ourselves). A man arrives at a slave auction and is scanning the slaves to work out which he should choose. They all seem reasonably similar in demeanour except for one who seems to carry himself a little better, with more dignity than the others.
The man asks the slave trader if this particular slave is for sale. The trader tells him no and the man asks why. He's told that back in Africa the slave's father is a king and so the slave still thinks of himself as coming from royal parentage and bears himself accordingly.
When I heard that story today, it made sense from a clearing perspective. Sometimes we are slaves to our thoughts and by reaching for the highest thought we have about ourselves, by embracing the values that engage those thoughts we can carry ourselves as though we too have majesty and divinity within.
Change through Clearing Methods
As we engage in clearing our lives begin to change. I remember when I believed I didn't have enough time. I can't remember what I was reading at the time. It was probably something telling me that if I changed my thoughts I could change my life. I decided to try it out on the perspective I had around time. I began thinking that there was enough time to do all I needed to do in a day. It took a while. Eventually I felt I had plenty of time. There was a clear change in my life. It affected my work, my recreation. I slept more peacefully as I wasn't worrying about how much time I had.
Creating this new relationship with time is the perfect Nevillization of a goal. We are imagining time as already having passed and everything that we've wanted to achieve has come to pass.
Tapping also provides us with a clear experience of change as we follow and persist with the process in order to gain some healing around our discomfort, our pain.
These clearing methods require some perseverance if we're to evoke lasting change for ourselves. The journey is worth it.
Blessings