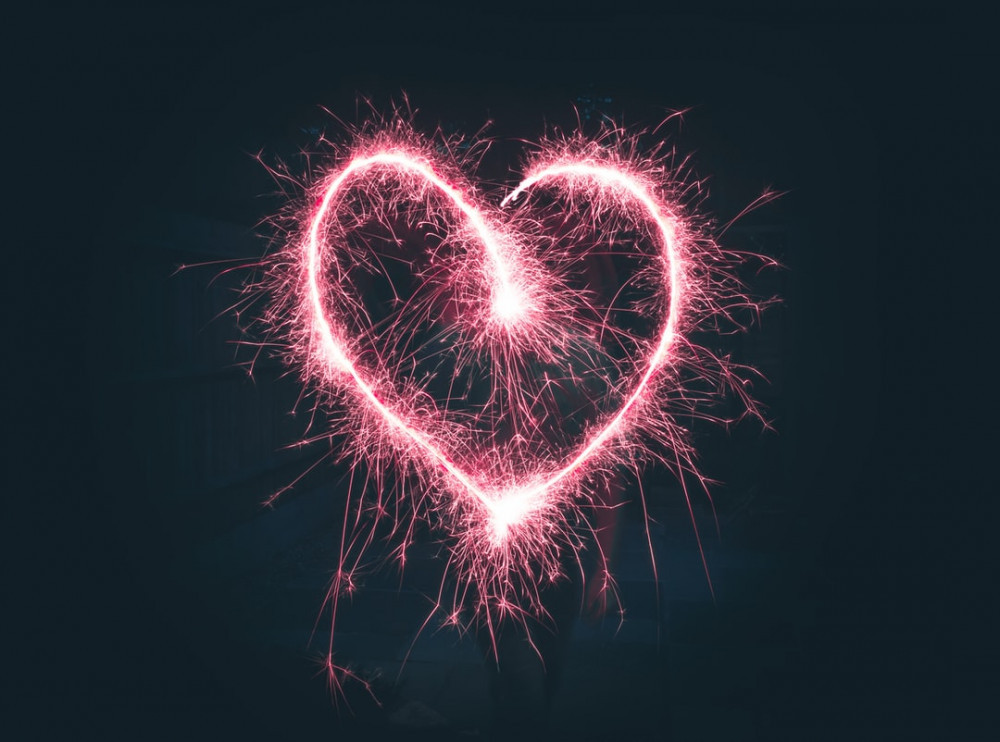 I became aware of HeartMath nearly 20 years ago and soon after began using their products. Back in the day, they had a finger sensor that connected to your computer and monitored your heart rate variability putting it up on the screen in graphic form. At the time was doing this but only intermittently and would let it go for months at a time. When Covid arrived on the doorstep the stress and anxiety mounted. I touched on HeartMath when I wrote another post about healing resources in the time of virus. I felt it was time to get serious about my well being and during the lock down, I began to create Heart Coherence daily. Here's what I learned by doing HeartMath for a year.
My HeartMath Backstory
I first discovered HeartMath while was browsing the sale stock table at a local bookstore. At the time I had finished a 20-year term in the NZ Defence Force as a chef in the Air Force. I was nursing an interest in personal development. I had explored the realms of counseling and was moving into the undergrowth of psychotherapy – in particular Gestalt psychotherapy.
Coaching as a self-development tool was a reasonably recent addition to a therapist's toolbox. HeartMath focused its training on coaching clients on the benefits of heart coherence. Indeed, in their research, they discovered that by re-experiencing a positive emotion coupled with heart-focused breathing, a person not only increased levels of DHEA (the vitality hormone) in their bodies but also increased levels of Immunoglobulin A (the bodies first line of defense against pathogens).
I signed up for a course. And became a practitioner. I made a few inroads in developing as a practitioner while continuing to maintain a day job. As in your average backstory, life got in the way, and life as a chef became my foreground again. I still loved it. And I loved HeartMath. I used it again as I involved myself with more personal development modalities – Shamanism, Life Coaching and Ho'oponopono.
Fast forward through some magical opportunities for chefs, large event catering (match days and conventions), then a stint as a Catering Manager at a YMCA facility. Using HeartMath to cope with the stress in these fast-paced jobs. And then I wound up in Prison. Luckily on the right side of the bars. Moving into this environment enabled more use of HeartMath.
How the HeartMath Tech Changed.
As I mentioned earlier when I first purchased the Freeze Framer program it was a simple finger sensor that plugged into the USB port in my laptop, picked the beat-to-beat changes in my heart – heart rate variability (HRV) – and displayed them using the software's interface. The advent of EmWave was how the tech changed. EmWave provided the capability to monitor HRV on the go no connection required. The HeartMath user could then upload their sessions to the computer again through USB connection.
The finger sensor (you can still monitor HRV this way today) evolved to an ear sensor – a clamp that attaches gently to the lobe of your ear and does the same job. This leaves hands free to continue on other tasks if you so wish.
The next innovation happened when the EmWave translated into the IOS environment as Inner Balance. An app on the iPhone. By the time I had purchased my iPhone it had moved to the lightning connector. Ear sensor + lightning connector + Inner Balance became my preferred option for experiencing a coherent HRV.
HeartMath started off with a simple coherence coach which is still in use today. Your breath followed an easy wave across a horizontal line. Breathing in to the top of the wave and out to the bottom. This aspect of the software has evolved in parallel to the hardware. There are several visualizers to use. These are coloured so you know when you're touching high (green), medium(blue) or low(red) coherence.
With the first Freeze Framer program, there were three games. A balloon game where you piloted a balloon across a panorama of landscapes. The strength of your coherence dictated the distance you would travel and a graph of your HRV would be generated at the end of the game. This was the longest of the games stretching out to 10 minutes of maintaining coherence. There were two other games. Creating a garden using coherence lasted for 3 minutes and building a pot of gold at the end of a rainbow lasted 5 minutes. All three games are still included with the software, though the graphics have changed over time.
The Stress Comes On
Stress management is a bit like being a firefighter. Firefighters spend a lot of time practicing for the real thing and all the practice only prepares them for scenarios. And then there is the real thing. The stress comes on. I had understood HeartMath from experiencing the tools as part of training. I was in a job I was good at and loved. For a long time, there was little need to keep going back to the tools.
Then came Covid. When New Zealand went into lock down for 4 weeks I managed to get 4 weeks leave. By the time I went back to work, we'd dropped down a level or two but because we were an essential service there were still minimum protocols to observe around the wearing of PPE and hygiene.
The rules applied by upper management were meant to be followed to the letter. When I got to my particular business area I found that the rules had been dispatched by the line manager and he'd given staff the option of following protocol or not. Having followed strict procedures in public this didn't seem right. It turned me upside down with anxiety and took me back to where this manager had exhibited behaviour that could have been construed as bullying. I had another month off with anxiety and stress.
My use of HeartMath increased to daily use starting off with working my way through each of the games – about 18 minutes of activity a day and adding an extended session from time to time.
Challenges
By October I was expanding my repertoire to include a 60-min session where I'd aim to achieve 4000 points. And where I was using the lowest level of challenge when Covid broke I stepped up as time went on.
HeartMath and the efficacy of remaining for an extended time in high coherence had been passed on to us at a weekend seminar given by Dr. Joe Dispenza. So wanted to increase the challenge level. I moved through level 2 quite quickly but spent several months in Level 3 til I was ready to move up to 4 the highest level. It's suggested once you've developed maintenance in high coherence 80-90% of the time for a fortnight it is time to have a crack at the next level.
End of February we had more challenges. There are a couple of unions where I work and a couple of the delegates were stood down for seeming minor infractions of code of conduct.
As the stress amplifies, it is more difficult to maintain a high level of coherence especially in level 4. If I thought I was doing well level, 4 asked me to dig deeper. Where I was consistently 80% in high coherence in Level 3 I was now barely able to achieve 50%. It is a bit 2 steps forward and 3 back. I have had one good result. An exception rather than it being the rule.
I now force myself to focus on the breath to discover what is the optimal practice. I got by previously with purely thoracic breathing (breathing into the chest cavity). One of HeartMath's tools is Heart focused breathing. No surprises then that this too was my go-to practice. Then in one of the webinars, I heard diaphragmatic or abdominal breath being discussed. I had known the importance of this for a few years but really hadn't been committed to doing it for myself.
Here was the impetus I needed if I was to achieve consistency in high coherence in Level 4. When life is less stressful it is easier to focus on the diaphragmatic breath and maintain a mantra while breathing. I can usually keep the prevailing stormy thoughts in the background but from time to time they enter the foreground and interrupt the coherent patterns HRV is describing on the Inner Balance software. I'll persevere until I master Level 4.
As well as the software to illuminate our HRV and the benefits of coherence HeartMath has developed a series of other tools to enhance our experience.
HeartMath Tools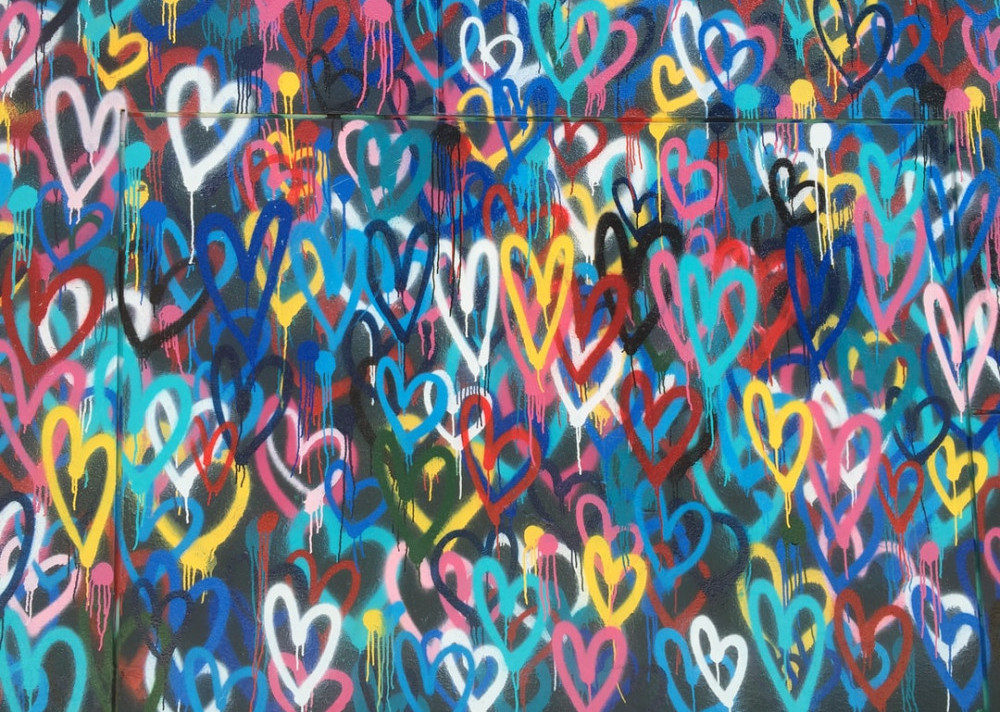 In the process of putting this post together, we've been sitting with a broken-down car hanging over us. Trying to make decisions about what to do next without an explicit diagnosis of the problem. Time is short. We have to get back to work. Stress comes on when we're in the dark about what our next steps will be.
We have a definite case of not being able to control what is happening in our external world. Can we then control what is going on in our internal world, in our psyche? Luckily HeartMath has created some tools to help us with that.
Heart Focused Breathing Technique – simply placing attention in the area of the heart and imagining breathing into it.
Quick Coherence – the previous technique with the addition of you re-experiencing a positive emotion from your past.
Coherent Communication Technique – communicating from the space you've engendered in the previous techniques
Heart Lock-in – locking in the heart coherence and then radiating those vibrations out into the universe
Attitude Breathing – noticing feelings that aren't serving you and deciding on a replacement feeling and breathing that through your heart.
Freeze-Frame – acknowledge challenging attitudes and feelings associated. Heart-focused breathing of appreciation or care. Ask for insight into new solutions regarding challenges
When you find yourself in a situation you realize you can't change because there are other forces working on this situation, there are other people's inputs at play here remember to go to your heart and develop a positive or appreciative feeling. If an insight arises follow it or respond appropriately in the moment.
The Stoic philosophy holds good for HeartMath – accept what you can't change (what is occurring in the external world) and change what you (your inner self and how you respond to the world).
Blessings
Resources