Now is a time when we can't look away from what is happening in our lives. Until now life went on as normal. Coronavirus – as it was termed initially was something happening miles away from our little corner of the world. And now we have to know how to protect against Covid 19.
Three months ago while Coronavirus was being isolated in Wuhan, China we were worried about climate change. It was easy to imagine from here in New Zealand that it was not really a thing. To slip into denial. 3000 km away across the Tasman the horror of climate change took hold with wildfires in Australia that created a pall of smoke that has blew across the sea and enshrouded the whole of New Zealand. We first noticed it when the quality of the light changed. The morning light cast on the kitchen bench was a pale orange. Stories of devastation filled the internet and the newspapers. Fires in the Amazon were causing glacial melt in the Andes.
Now, Covid-19 is raging like wildfire across the globe.
The Bad News
Doubtless, a lot of what we're seeing and hearing in the news is some of the most horrific content. Useful though, if you want some motivation to follow the protocols of self isolation, social or physical distancing, hand washing and sanitizing.
Most at risk seem to be the elderly and those with underlying health issues. Then there's stories of those who have appeared outwardly healthy and then been indiscriminately taken by the virus.
The statistics tell the truth. Of the cases closed 21% ended in death – 79% recovered. It is a tragedy that loved ones are dying from this virus and there are stories that give us heart for humanity. It seems worse in the densely populated cities. The workers on the frontline, and those who are volunteering their time in service to all have become our everyday heroes.
The Good News for Creatives
When we faced with something the awful images in the media it is sometimes difficult to be present to the good news that is being introduced through this adversity we're facing.
There has been an explosion of creativity. This is how we protect against Covid 19.
Witness the Teddy Bear hunts that have gone global to keep the children focused on the positive in the face of the tragic.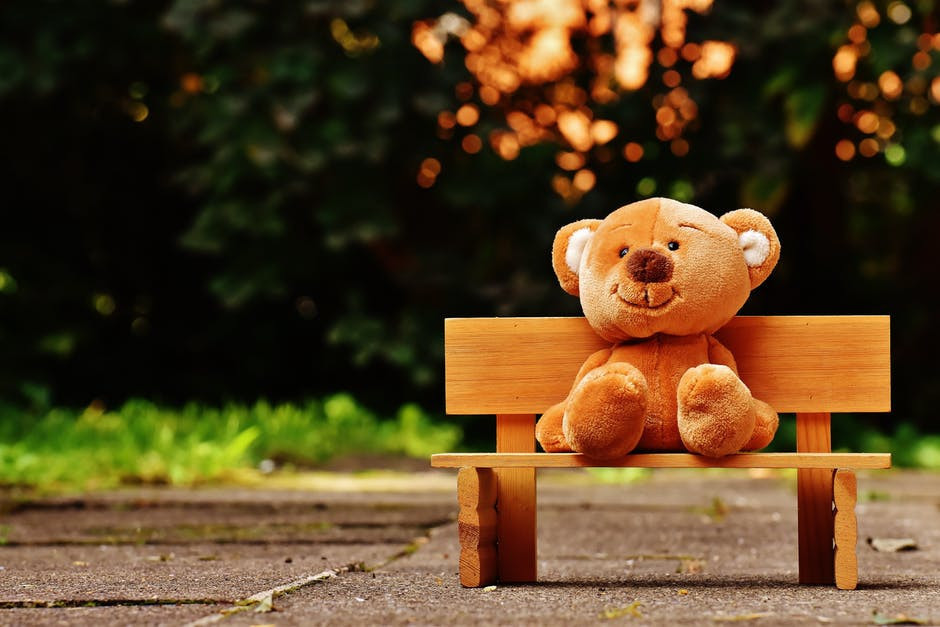 Sport has been another source of creativity. The extra time that our current sports stars and others who have passion for their sport has lead to them posting videos of unique ways in which they are responding to the restraints put on them by Covid 19. Here's a few from here DownUnder in New Zealand. Click Here > TV One news viewers sporting videos.
Food is another area where people can focus their creativity. They now have time to devote to an activity that can both offer nutrition to the physical body and nourish the personal aspect of the soul as well as the collective soul of the family or household as they gather to eat.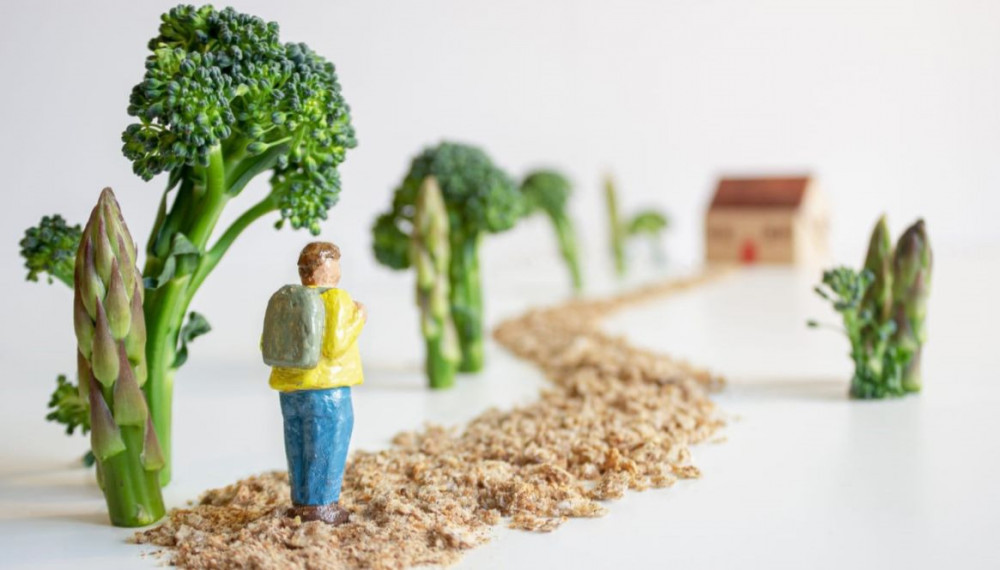 Photo courtesy of Sam Challies & Steve Driessen
Art projects including painting, photography, sculpture, drawing  are other avenues of creative expression. Perhaps you have a vague attraction lying dormant to one of these artful modes of communication. Time to let it out and see what comes of it. Peoples musical talents probably fit in here as well.
Others may have a creativity that is activated more by mechanistic pursuits – repairing or restoring cars, machines, woodwork, metalwork, gardening, restoring antiques. Hand crafts embroidery, crochet, knitting, cross stitch fill this niche also. All of these provide engagement to the soul.
There are no rules around one's personal expression of creativity or imagination. Now is the opportunity to dip your toes in the pool if you feel drawn to something.
The Good News about Pollution
With everyone locked down and tourists flown home there are reduced levels of pollution.
Views of the Himalayas from the Punjabi are now available. They haven't been visible for the last 30 or so years. Without tourists travelling in Gondolas through the waterways of Venice the canals have now begun to clear. Dolphins have been seen coming into these waterways.
From Akaroa Harbour, without an almost constant line of passenger ships dropping anchor and debarking their holidaymakers we have a photo of a stingray swimming under the wharf.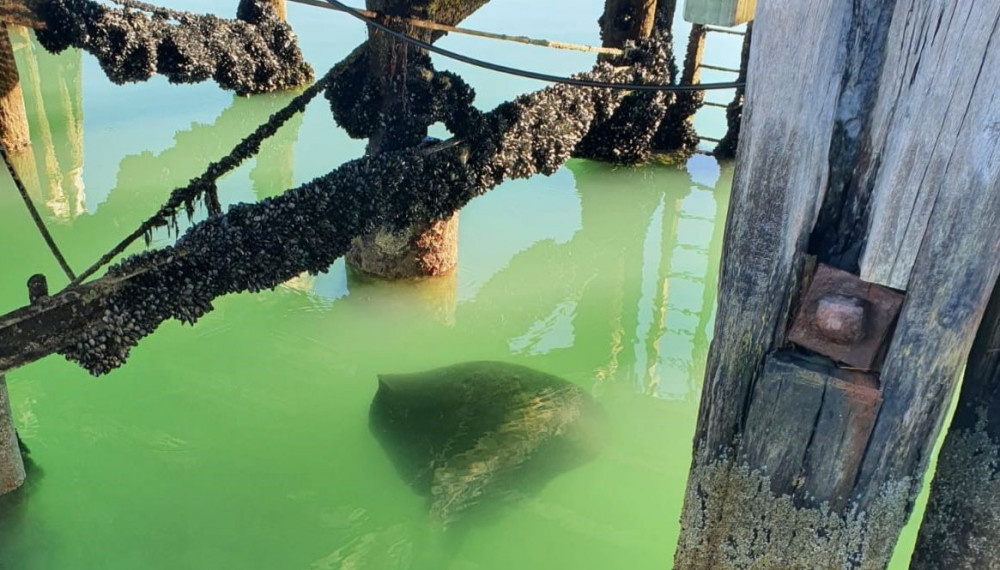 And this time in lock down could be a time when we create a strategy to look at the waste we're creating at home and perhaps reduce this making a move to adopting zero waste further down the track.
Or for the avid or weekend gardener you may want to look at starting or ramping up a composting activity. Adding compost to the soil is a great way of fixing carbon and being part of the solution rather than sending garden waste to landfill thereby adding to the problem of CO2 emissions.
Tips on how to Protect Against Covid 19
Stay at home and save lives. If you can, work or learn from home.
Where possible wear a mask and gloves. You are not only restricting any transmission to you, you're also restricting transmission from you.
Bolster your immunity. There are many ways of doing this. 

Maintain a positive mental and emotional attitude. By doing this we can increase the body's reaction to pathogens by stimulating S-IGA (our body's first responder).
Read books, watch movies and listen to music/audio with uplifting content (comedies, motivational, inspirational).

Meditate

Use supplements – vitamins and minerals are important to stimulate our immuno response.
Utilise free online resources. See my go to list HERE.

Be kind. There is always someone before you and someone after you in the queue.

Healing Journey
Looking at using these tips to ward off or deal with an infection to Covid19 can have other beneficial and healing effects. With all the research you do looking for answers to coronavirus you may discover something to assist you in another healing journey you were taking prior to this outbreak. All it can take is the hearing of a word or phrase to inspire you to look deeper into a healing modality. It may even be one you considered before and then left on the back-burner. Now you to discover it has more significance and perhaps needs to be looked at more seriously.
Stay well.