Have you ever noticed yourself getting inexplicably angry? Have you written up some SMART goals, made some affirmations and intentions around them, then taken some action to bring them to fruition only to find that the stated date passes and you're no closer to the goal? In these cases and others you can explain away and gloss over you, may experience the vagaries of a counter-intention. So, what is a counter-intention, and do you need to heal it.
Counter-Intention
Intention is defined as the purpose governing a specific set of actions. When we make a healing intention we create a goal to bring it into being. If we place that goal in the SMART framework (Specific, Measurable, Attainable, Realistic, Time-Bound) and take consistent and persistent action towards it with a resolute faith we will create a tangible reward. But what if it doesn't? I don't how many times I've struggled with the frustration of a thwarted goal. Counter-intention at best would have us maintain the status quo; at worst we'd be moving in the wrong direction.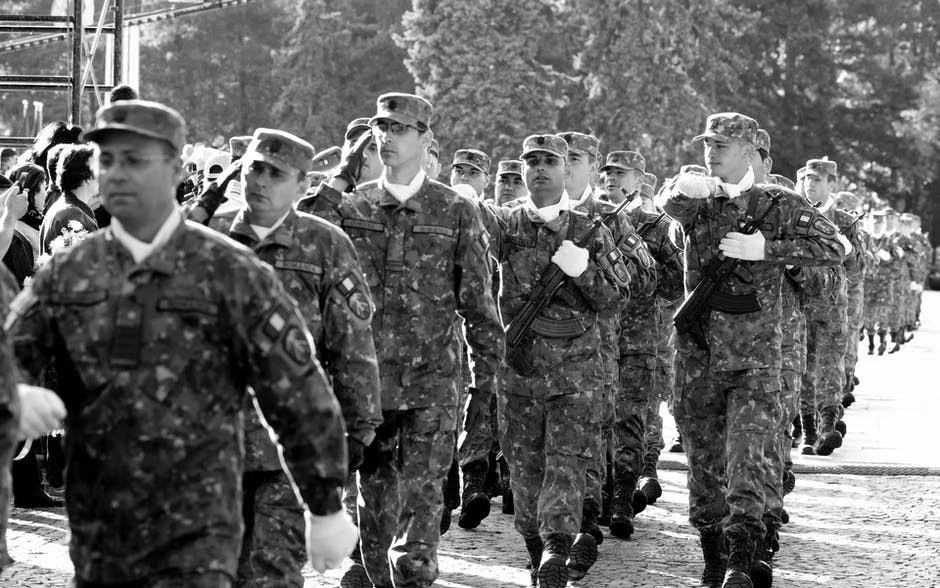 In the military, there is a parade ground move called an "About Turn". At the command, the parade in sync will take a specific sequence of steps to turn the parade 180 degrees. A counter-intention is that specific set of steps hiding in the underground of our consciousness thwarting the attainment of our goal.
When the formula you created in a spreadsheet stops working, or a line of code in a program is corrupted, that is a counter-intention. There's something going on beyond what we're conscious of, subverting the journey toward our goal.
How Counter-Intention Shows Up
The counter-intention takes shape over time and lies dormant in our unconscious. It is some seemingly small interference to the balance of our psyche. We allow it to pass without question again and again. They are behaviours defined for us by an authority figure either parental, at school, or at work. We can through osmosis absorb counter-intentions from the world around us as we see those we trust defer to people in professional fields – doctors, lawyers, accountants, managers. Well, they trusted them and they're alright.
And we may be ok with some of these, living out our lives, setting and achieving goals, ticking along in a relatively comfortable fashion – UNTIL WE'RE NOT. Something throws out our equilibrium. A doctor's prognosis, an adverse report at work, passed over for a promotion, failing a paper at college or university, redundancy. These pull the rug from under us, trip us up and suddenly we're left feeling very anxious, unstable, angry, and frustrated.
How we regard and respond to these challenges gives us a clue to the counter-intention we are holding unconsciously.
Responding to Counter-Intention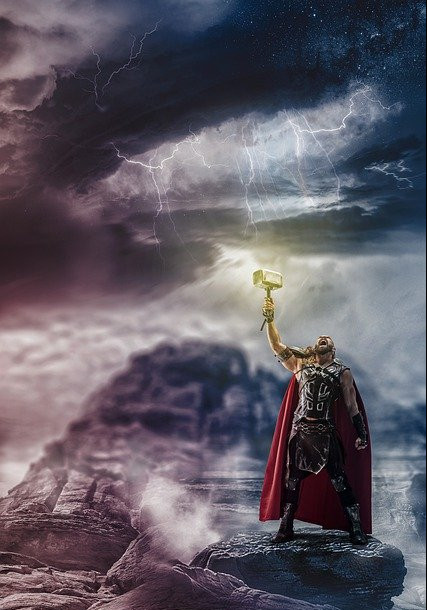 I am challenged by people in authority. Isn't it interesting that the word authority contains within it the name of Thor – God of Thunder and some time Avenger. Is there something in the appropriate use of power for me? And what does this mean to my responding to a counter-intention
In the past, I've been offered the possibility of standing in for the incumbent only to have that job given to someone else with less seniority. It is a real kick in the ego. I believe most of us intuitively know the best way to lead and manage a group of people.
When I see that not happening I tend to get very angry but don't feel I have the power to be able to do anything about it. So I distance and withdraw myself from that authority figure. They've got no idea what's going on for me. I'm not sure it that's a good thing or a bad thing. And then there is Shakespeare – "There is nothing either good or bad but thinking makes it so".
Seeing something that makes us angry, or frustrated can be a great signifier that a counter-intention is going on within. If we can turn this back on ourselves we get some idea of how we can respond to it. There is something to the saying, When we change ourselves, we change the world".
So I look at the behaviour of those authority figures and ask myself am I somehow doing this to myself. What do I notice about myself that could be triggering this anger in the actions of another? I struggle with procrastination and maintaining momentum. I see what could be described as callous behaviour in the other and wonder if I am being callous with myself? Is it that he appears to just not care? Am I caring for myself and my psyche sufficiently?
Resolving Counter-Intention
These unconscious counter-intentions may also be manifesting as physical symptoms. Are you experiencing symptoms of a sort? How these express themselves may give you some indication as to how to ease them. In doing so, perhaps you resolve the counter-intention. When you discover the root of your anger, frustration, or symptoms you're on the road to resolution.
My struggles with procrastination and creating momentum are related to my self-esteem. Am I good enough to put this stuff out there? Am I being too big for my boots? I used to mire myself in some harmless addiction like cards or movies unaware of the feelings of powerlessness that were sitting in my unconscious. Who was I angry at when I was angry at an authority figure? I was angry at myself for feeling powerless.
And yet I was perpetuating my own powerlessness by procrastinating and allowing fear to stay my hand as ideas for blog posts sifted in and out of my consciousness. I could have been a willing participant in my own rescue but weakly chose the easy path.
Fear creates constriction, a pulling in of our talents instead of projecting them outwards through creativity. When I generate momentum through embracing my creative self, constriction lessens, and I feel freer.
Healing is freedom. Freedom from whatever it is that is keeping us in DIS-EASE, keeping us from WHOLENESS.
Thanks & Blessings
Tools to Heal Counter-Intentions
Ho'oponopono – See my article on Webmotivational.com
EFT – See an article on HealthLine